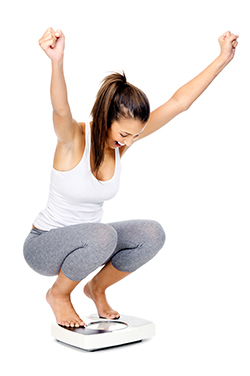 Weight Loss Programs
It is a struggle for so many people to lose weight.  As a matter of fact, the latest data from the National Center for Health Statistics indicates that 30 percent of adults in the United States over the age of 20 are obese. So you are not alone.
Have you tried everything to lose weight– pills, starvation, and every new diet fad that comes down the pike?  Then try something tried and proven for centuries. Try a mindful approach of managing your weight.  Try hypnosis. Dr. Rosenberg has successfully helped thousands of individuals over the past 30 years to lose weight and live a healthier lifestyle.
Hypnotherapy Can Help
You will set out on a mission of self-discovery as you explore the behaviors that contributed to your weight gain in the first place. Through hypnotherapy, you will be guided into a relaxed state of mind, where you will be able to reach your subconscious level.  There you will change those thought patterns that have not served you well into a new way of thinking about food.
You will build your self-esteem, decision-making skills and motivation through individualized sessions designed to help you meet your goals. Not only will you lose weight, you will keep it off. No more yo-yo dieting!
Make your weight loss goals and and healthy lifestyle dreams a reality.  You have nothing to lose but unwanted pounds.
To learn more about our Weight Loss program, call Dr. Rosenberg at (215) 782-8414 today!