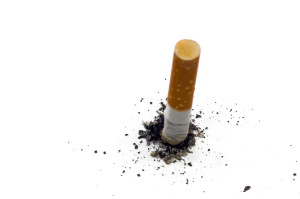 You've tried to quit smoking a hundred times. You've tried them all… patches, lozenges, pills or prescriptions.  You've tried everything and yet, you're still smoking.  Well don't give up.
Hypnosis is a proven and effective method to quit smoking.  Though a relaxed state, you will be able to reach your subconscious level, and change the way you think.  Hypnosis opens the channels of communication between you and you.  You cannot be made to do something you do not want to do when you are in a hypnotic state.  So there is not possibility that someone can take control of your mind when you are under hypnosis.  But in a truly relaxed and focused state, you become willing to accept the suggestions that will lead you to a smoke-free life.
You can begin your life as a non-smoker right now! Live a healthy, smoke-free life. All you have to do is open your mind to the possibility.
See Dr. Rosenberg at
The Great American Smokeout 2017 in Philadelphia!

Also Check Out:

Quit Smoking Resources
Quit Smoking Information Sheet from Cancer.org
Quit Smoking Toolkit from Cancer.org
[FACT SHEET] – Tobacco Related Cancer from Cancer.org
[INFOGRAPHIC] from Cancer.org – Tobacco In The Workplace 
[INFOGRAPHIC] from Cancer.org – How Your Body Recovers After Quitting Smoking 
Tools & Tips from SmokeFree.Gov