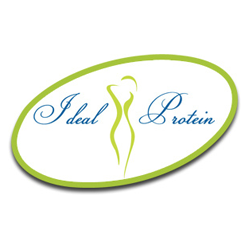 Ideal Protein
Ideal Protein is an exclusive four-phase journey to healthy weight loss and a new you.  It is a protein-based, low carbohydrate, low fat approach to weight loss. It is only available through licensed health care professionals and Dr. Steven Rosenberg is the exclusive provider in the Philadelphia area! Add optional hypnosis to this scientifically proven method and you have the recipe for success.  You will be changing the way you think about food while your body is experiencing balanced nutrition and healthy weight loss. It's a winning combination of mind and body working together to make you the best you can be.
The Ideal Protein Weight Loss Method not only promotes healthy weight loss with delicious gourmet Ideal Protein foods, but it teaches you everything you need to do to keep that weight off.  You will be reintroduced to regular foods so that you are ready to live in the real world and manage your food.
The Ideal Protein Weight Loss Method encourages stabilization of blood sugar levels while burning fat and maintaining muscle and other lean tissue. You can choose from a large variety of foods and snacks.  You have nothing to loose but unwanted pounds.