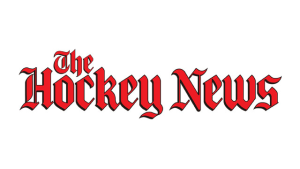 by Stan Fischler, October 1986
On the Philadelphia Flyers, general manager Bob Clarke is boss and Steven Rosenberg is the "head man" and that may explain why Howe, Poulin, McCrimmon & Co. didn't collapse last November after Pelle Lindbergh died. Dr. Rosenberg, the "head man" (as in shrink), is a Philadelphia clinical psychologist who may not deserve to have his name inscribed on the Stanley Cup but certainly has been a fascinating behind-the scenes man in the Flyers' quest for the mug. How much does Dr. Rosenberg mean to the Flyers? Last June, when Lindenbergh received the Vezina Trophy, he publicly thanked a pair of important individuals, his goalie coach Bernie Parent and Dr. Rosenberg. And when Lindbergh died, Dr. Rosenberg really demonstrated his value by helping some of Pelle's teammates over the psychological hurdle it presented.
"Quite a number of people were affected by Pelle's death," says Dr. Rosenberg. "I couldn't put a measure on their pain but everybody felt something and there were a number of things that had to be done." The first thing he did was remember that Mike Keenan is coach and not Steven Rosenberg. He phoned Keenan and told him to call if he were needed. "Mike handled the situation beautifully," says the 39-year-old who calls himself a motivational therapist. "I never got the emergency call." Which doesn't mean that life was ginger-peachy for the Flyers down the homestretch and into the playoffs. Not by a longshot or even a slapshot. 
"The problem that we're having now is that everybody on the club still feels a gap in the team," Dr. Rosenberg explains. "We know there is a missing part of our club. Maybe nobody wants to verbalize it but the gap is the memory of Pelle. "It's the idea that, maybe, with Pelle we would have been 10 points ahead. Pelle was, for us, consistency, and this is something that we all miss. We miss him as a leader because he was just that both on the ice and fof. But we've done a tremendous job keeping our heads together and we've done a positive amount of work to get where we are. We've been through situations that would have caused the demise of any other club." Operation shrink works on two fronts: the good doctor goes to every home game and sees players for two hour sessions in his office.
"If I see someone (in the dressing room) with a problem I'll approach him or I'll send him a note or call him and suggest he come over to the office." Norris Trophy-candidate Mark Howe was his first patient. He was referred by Pat Croce, the Flyers' conditioning coach. "Mark was coming off an injury and Pat wanted to be sure that Mark was mentally ready to get off the injury and return as strong as possible," Rosenberg says. "We worked with fine tuning his mind and really getting him to relax." In order to "fine tune the mind", Dr. rosenberg employs a technique named "visualization." I call it positive daydreaming.
"I have them visualize that they are out there on the ice, seeing themselves doing everything that they know they should be doing," he relates. "This really gets the player to actually practise in his mind that he's there in the Stanley Cup finals. He has already done what he needs to do, so he knows how to do it. The process builds motivation as well as the confidence to create and do the things that you need to do out there on the playing surface." Right after Howe visited his head man, he went out and scored a hat trick for the Flyers.
"We can't say whether it was due to our meeting," Dr. Rosenberg cautions, "but ever since then Mark and I have gotten together quite a number of times and he feels that it's really put some new life and rejuvenation into his career." Captain Dave Poulin and defenseman Brad McCrimmon soon followed Howe to Chez Shrink. It couldn't have hurt McCrimmon since he was first or second among the Flyers in plus-minus all season. Poulin didn't do badly, himself, although there have been a few players who viewed Rosenberg as some species of Chewbacca. Which surprised Doc Steve not a bit.  "Some players were leery about seeing me," he allows. "They didn't know whether or not I was going to pick their brains, brainwash them or what. The stigma of "going to see a shrink" is that if you do, you're automatically crazy but that's not the case here at all. We're working with motivation with the idea of improving their livelihood- the game of hockey."
That's why Keenan signed Rosenberg in the first place. Keenan, who has a better-than-average head on his shoulders, wanted someone to aid in the psycho-dynamic aspects of running the Flyers. "I'm a liaison between the central administration, the coaching staff and the players. If there's a problem they can call me at any time whether it's a hockey problem, or a personal situation such as a marital or drinking problem; any of those situations that may arise during the season. "Everything is kept strictly confidential unless the player wants me to discuss something with central administration or the coaching staff. I act as a go-between. Things may occur at home that may hamper the way someone plays on the ice: such as marital problems or family illness.. A player may want to get it off his chest and feel a hell of a lot better doing so."
Dr. Rosenberg did wonders for Lindbergh last spring after poulin and McCrimmon urged the goalie to have a consultation. Pelle had been concerned because his sister, Ann-Christine, required surgery for breast cancer. "Pelle had trouble concentrating on hockey," Dr. Rosenberg Remembers. "I spent quite a bit of time with him." Last April, the "head doctor" and the goalie produced a vision of a shutout in the Flyers' opener of the Patrick Division finals against the Islanders and, astonishingly, Lindbergh won the game 3-0. Dr. Rosenberg wasn't voted one of the three stars of the evening but he did get a hug from Pelle. The two became good friends to the point that Dr. rosenberg visited his pal in Stockholm last summer. The last time he saw Lindbergh was the night of Pelle's fatal automobile accident. When the doctor learned of the accident he knew he faced the challenge of his career.
"Basically," he says, "my approach has been to keep the problem as open as possible. I want the men to discuss it and I want them to clear their heads about it and to openly express their feelings. That does a lot of good for a lot of people." "We certainly couldn't deny what happened so we looked at the positives. We knew we had a good team with another good goalie in Bob Frosce and a really good chance to finish on top." While 20 NHL teams eyed the flyers from mid-November on, awaiting a collapse. Clarke, Keenan aides E.J. McGuire and Paul Holmgren, worked with the players and the head man. The expected collapse never happened. The Flyers played the same vigorous hockey in the post-Lindbergh era as they did before Pelle passed away. It was either a tribute to Dr. Rosenberg or his methods – or both.
"What I taught them is to be able to effectively relax every single part of their body at a moment's notice. It takes maybe 30 seconds and our players are able to relax their bodies and their minds and be ready to play.
"When the mind is clear you can instill all of the positiveness, all of the things that the person needs to work with and accomplish as well as working on the subconscious level. The subconscious mind is really the storehouse of all the person's inner abilities and inner talents. We're just opening up that box of talents and allowing it to come out. We are transferring the thought processes from the subconscious to the conscious mind so that it becomes an automatic reflex response.